★Scientific research shows that plastic-free products are more beneficial to your health
★Completly No plastic at all, every purchase you make will help the environment
Any stove can be used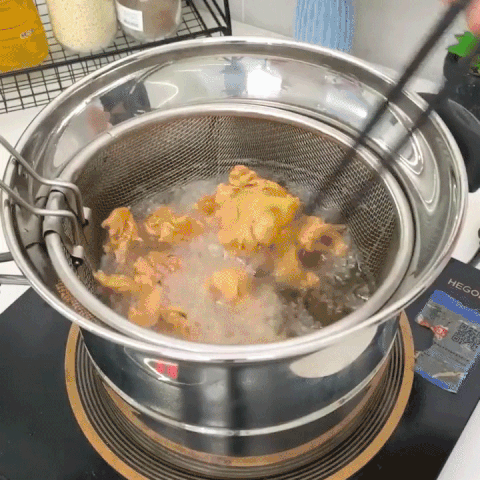 1、Let people who do not know cooking can also make delicious dishes.
The instantaneous temperature table allows us to control the temperature accurately when frying, without affecting the taste of the food because the temperature is too high or too low.
2、Can save you more money
The stainless steel pot can quickly heat the oil temperature to the level you want in one minute, saving you more gas and electricity costs. Filter oil pot will not waste your bacon grease, use it again.
3、A more comfortable cooking experience
Multifunctional, which in the package includes 4 pieces, including a tempered glass lid, pasta pot, and steam cooker, and filter, all in mirror-polished stainless steel.
4、Protect your health
The pan is equipped with an oil filter pan so that excess oil in the food can flow back to the pan smoothly. You don't have to worry about too much oil in the food.
5、Cleaning becomes a breeze
The material of the pot makes it very convenient and easy to clean when cleaning. Gently rinse with water to remove oil stains.
Specification